TODAY'S LINE UP:
We've got 3-4 deals in the line up today. Each deal will either change on the timer (which is based on Mountain Time Zone) OR if it sells out before the time is done it'll automatically move on to the next deal.
Some of the deals for today are:
FENIX TK40 HIGH PERFORMANCE LED FLASHLIGHT (60% off)
HUNTERS SPECIALTIES DIAPHRAGM CALLS & INSTRUCTIONAL DVD (73% off)
RUSSELL SCENT STOP PRO CARGO PANT (59% off)
ROCKY TRAILSTALKER CAMO TRAIL SHOE (61% off)
Today's First Deal: FENIX TK40 HIGH PERFORMANCE LED FLASHLIGHT
Regular Retail Price: $180.00
Camofire Price: $72.90 – 60% OFF Retail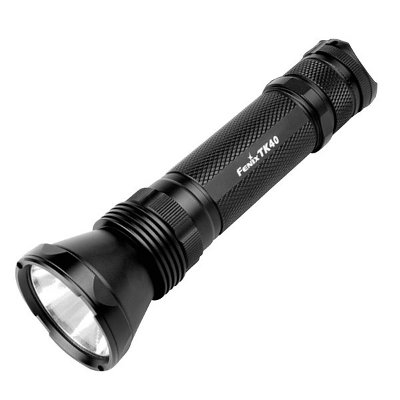 Description:
Getting stuck in the woods after dark is never fun, but if you pack the Fenix TK40 flashlight in your pack it will make the experience more manageable. With its four-core LED bulb and 630-lumens brightness, it is a high-performance flashlight ideal for outdoor hunting. The TK40 is equipped with a Cree MC-E LED bulb with a lifespan of 50,000 hours; it is capable of providing an extremely bright long-throwing beam down the trail that extends for up to 984 feet.
The TK40 also produces four output levels: turbo (630 lumens), which runs for up to two hours on a set of eight AA batteries; high (277 lumens, 6.8 hours); mid (93 lumens, 20 hours), and low (13 lumens, 150 hours). You can also use the flashlight as a strobe with four settings: strobe, slow flash, SOS, and fast flash.
The TK40 is also built to last; the body is constructed of durable aircraft-grade aluminum that is coated with a premium Type III hard-anodized, anti-abrasive finish. The lens is made of toughened ultra-clear glass lens with an anti-reflective coating. Next time you are in the woods after dark be sure to have the TK40 with you, it has many options and is the world's brightest AA flashlight.
—
Got something to say about the FENIX TK40 HIGH PERFORMANCE LED FLASHLIGHT? Tell the world by commenting below.