THE FATHERS DAY WEEKEND:
We've got a few deals in the line up today and throughout the weekend geared towards Dad. Each item will either change on the timer (which is based on Mountain Time Zone) OR if it sells out before the time is done it'll automatically move on to the next deal.
Some of the deals today are:
BUSHNELL BONE COLLECTOR SPORT 600 RANGEFINDER (48% off)
RUSSELL APX SCENT STOP BALLISTIC BASE LAYER PANT (61% off)
WALKERS GAME EAR DUAL POWER MUFFS (50% off)
TEAM REALTREE WINDSTOPPER PULLOVER (73% off)
CYCLOPS 1WF 1 WATT LUXEON LED FLASHLIGHT (70% off)
Today's First Deal: BUSHNELL BONE COLLECTOR SPORT 600 RANGEFINDER
Regular Retail Price: $285.95
Camofire Price: $149.99 – 48% OFF Retail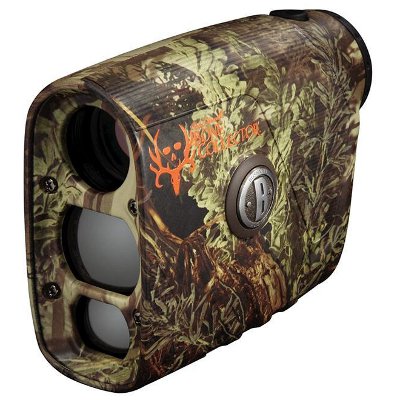 Description:
Use the same rangefinder as the boys from the Bone Collector use! The Bushnell Bone Collector Sport 600 Laser Rangefinder features 4x magnification and can range from 5 to 800 yards. Compact in size this lightweight beauty is perfect for archery or rifle hunts. Vertical configuration and an easy one button operation allows this rangefinder to be used easily with one hand.
With an extremely durable and rainproof housing this rangefinder can take some abuse and keep ranging. A built in battery indicator aids in letting you know when to change batteries. With the Bone Collector logo on the side you know this Bushnell Sport 600 Laser Rangefinder will not let you down when the shot is perfect.
—
Got something to say about the BUSHNELL BONE COLLECTOR SPORT 600 RANGEFINDER? Tell the world by commenting below.