First Item for Today: EBERLESTOCK G287 SLINGSHOT HUNTING PACK
Mossy Oak Break Up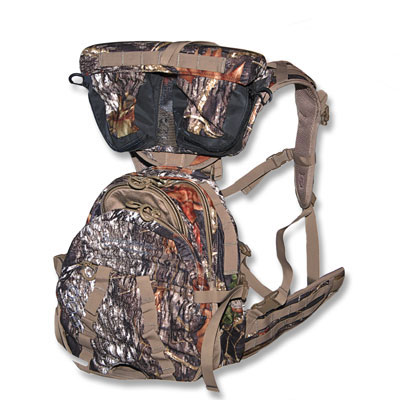 Realtree Hardwoods Gray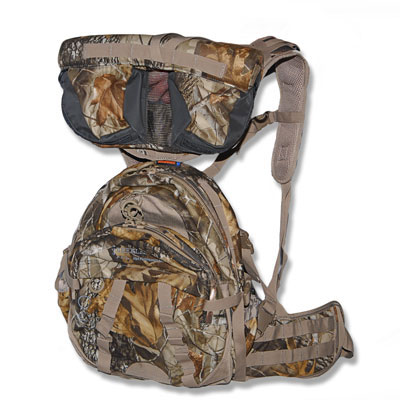 Regular Retail Price: $159.00
Camofire Price: $88.90 – 44% OFF
Additional photos:
http://www.eberlestock.com/slingshot.htm
Description:
When introduced in 2005, the Slingshot was the first pack made that allowed you to carry a bow or a rifle on the pack, and get it off without removing the pack thanks to the patented Ripcord Bow Tether. The Slingshot is small in stature at 1800 cu in but it's got the capability of a large scale pack. How many times would moving through the woods or scaling a steep ridgeline be made easier with the ability to have your weapon on your pack but easily accessible for the unsuspected opportunity of seeing that 190 class mule deer just over the ridge top?
Not only is the Slingshot ideal for being on the move, you can also sit with it on meaning you can ride your trusty steed be it 4 legged or 4 wheeled.
It's uniquely designed into two sections – the upper and lower. The upper features two pockets with a tough mesh ventilation panel between them, and incorporates a spacer pad to keep the bow or rifle away from your head. The lower section features 3 different pockets for gear and ammo storage, hydration and other necessities of the hunt. There are webbing attachments for carrying extra gear on the outside of the pack and 2 water-bottle pockets, one on each side.
The ultra soft yet bomber fabric keeps things quiet when you're on the move. The Slingshot is the real deal for hunters who demand mobility and weapon storage in one well built pack.
—
Got something to say about the EBERLESTOCK G287 SLINGSHOT HUNTING PACK? Tell the world by commenting below.