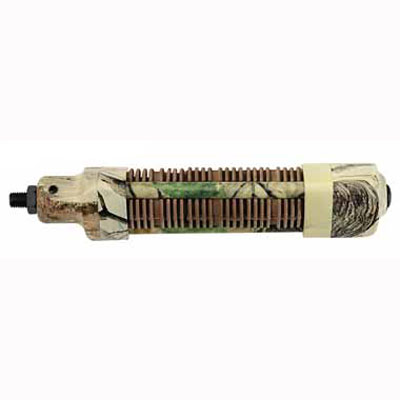 Product: EASTMAN ULTRA SHOCK CARBON 12″ STABILIZER
Regular Retail Price: $11.25
Camofire Price: $29.99 – 62% OFF
Description:
The Eastman Ultra Shock Carbon 12″ Bow Stabilizer is a solid performer for most any bow set up but particularly good for heavier bows to offset bow weight by increasing balance and stability. With the multiple carbon rods and the vibration dampening modules it will reduce vibration to keep you focused on the shot you just took.
The outer o-ring helps protect the carbon rods and it can be adjusted to fine tune the vibration dampening properties of the stabilizer. The only thing cringing after the shot will be that Pope & Young Whitetail you just nailed.
—
Got something to say about the EASTMAN ULTRA SHOCK CARBON 12″ STABILIZER? Tell the world by commenting below.