DOUBLE HEADER Today we're running 2 items today. The first one will run until 7pm MST and the second will then start and run until 11pm MST.
Today's Double Header
KERSHAW OD-2 KNIFE (60% off)
CARBON EXPRESS MAXIMA HUNTER ARROWS WITH VANES 6-PACK (40% off)
Today's Featured Deal: KERSHAW OD-2 KNIFE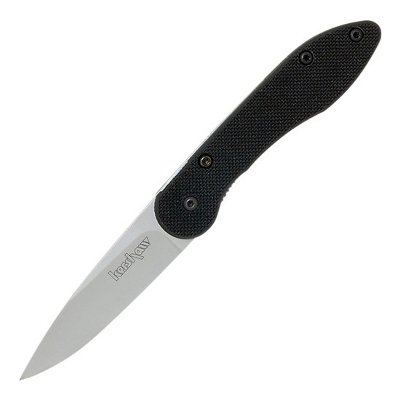 Suggested Retail Price: $29.95
Camofire Price: $11.99 – 60% OFF
Description:
If you are looking to upgrade your knife, take a look at the Kershaw OD-2 knife. Designed by Lee Williams the OD-2 has a 2 ¼ inch 8CR13MOV stainless steel blade that takes and holds an edge extremely well. The glass-filled nylon handle provides stability, rigidity, and a non-slip grip. From the Kershaw Flipper series the OD-2 offers quick opening. With a flick of the finger on the unique "trigger", this knife locks securely in place and is ready to work. Once the blade is open, the blade protrusion folds into a recess in the liner to give the OD-2 a sleek, smooth line. For a smooth opening and secure locking knife the Kershaw OD-2 has you covered.
—
Got something to say about the KERSHAW OD-2 KNIFE? Tell the world by commenting below.