THE LINE UP:
Today we've got 5 deals in the line up. Each will go until the timer is done or if one sells out the next deal will roll along.
The hunting deals for today will include:
SPYPOINT IR-10 TRAIL CAMERA (50% off)
AA&E HEAVY DUTY NYLON SHOTGUN GUN SLING (70% off)
ROCKY MUDSOX 10″ NEOPRENE BOOT (50% off)
KERSHAW OD-I FLIPPER KNIFE (61% off)
HUNTER'S SPECIALTIES SLAMMER 7 GOOSE FLUTE (57% off)
Today's First Shooter – SPYPOINT IR-10 TRAIL CAMERA
Suggested Retail Price: $349.99
Camofire Price: $174.99 – 50% OFF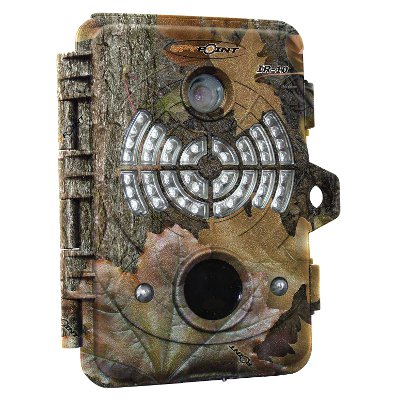 Description:
The Spypoint IR-10 Trail Camera is a top performing trail camera that takes amazing images and is durable enough to withstand the elements. The body is a mere 4.5"X6.8"X2.8" and can easily be stuff in to a pack and be hauled deep in to the mountains. The little camera takes 10 megapixel images and shoots 640×480 AVI video. It features an automatic infrared level adjustment which will aid in less animals spooked.
A 0.8 second trigger time and the capability of up to 6 images in multi-shot the IR-10 is second to none. A time lapse can be set from 30 seconds to 1 hour. On each image the date/time/temp/moon phase will be printed allowing you to view all the important information to plan a hunt. It is ran off 6 – AA batteries, 12V auxiliary power jack, and is even solar panel compatible. A 2.4" viewing screen makes it easy to pull the camera and view images while sitting in the tree stand.
The Spypoint IR-10 detects motions form 5' to 50' and will capture amazing images every time.
—
Got something to say about the SPYPOINT IR-10 TRAIL CAMERA? Tell the world by commenting below.