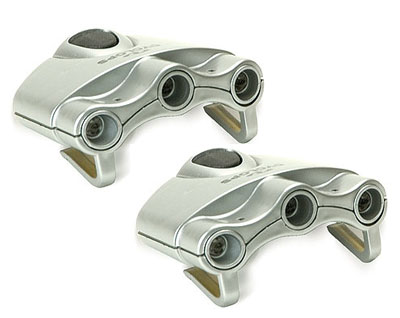 Product: CYCLOPS ORION LED HAT CLIP LIGHT DUAL SET
Regular Retail Price: $28.48
Camofire Price: $11.19 – 60% OFF
Description:
The Orion LED Hat Clip Light from Cyclops is the perfect solution for hands free lighting when wearing a hat with a brim. Whether you're camping, hunting or working on your truck holding a flashlight is not getting it done. Time to go hands free.
The 3 super bright LED white bulbs in this special edition silver light are extremely bright for their size.
The shape of the light is contoured to fit the cap brim securely and the design also will keep the line of vision clear so you'll see with ease unlike a headlamp on top of your cap.
Each light in this set comes with 2 Lithium batteries and there is an additional 2 batteries included for a total of 6 lithium long lasting batteries. Don't get stuck in the dark again.
—
Got something to say about this LED Hat Clip light set? Click and comment below.