THE FATHERS DAY WEEKEND:
We've got a few deals in the line up today and throughout the weekend geared towards Dad. Each item will either change on the timer (which is based on Mountain Time Zone) OR if it sells out before the time is done it'll automatically move on to the next deal.
Some of the deals today are:
CYCLOPS 1WF 1 WATT LUXEON LED FLASHLIGHT (70% off)
RUSSELL 3D DIFFUSION PANT (54% off)
RUSSELL SCENT STOP PRO CARGO PANT (59% off)
JOHNNY STEWART DUAL PREDATOR CALLS SET (80% off)
HUNTERS SPECIALTIES TRIPLE REED ELK CALL AND DVD COMBO (73% off)
Today's First Deal: CYCLOPS 1WF 1 WATT LUXEON LED FLASHLIGHT
Regular Retail Price: $49.99
Camofire Price: $15.15 – 70% OFF Retail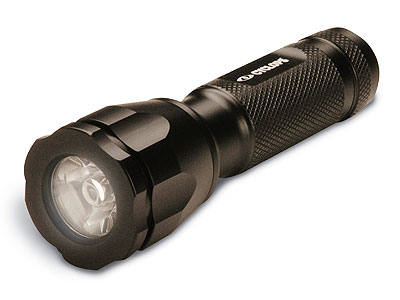 Description:
Sometimes little items can pack a punch, like this Cyclops 1WF 1 Watt Luxeon LED Flashlight. Don't be fooled by the smaller size. The 1 Watt bulb is 10x more powerful than standard LED lights and delivers 30 lumen worth of powerful light. It runs on a 3V lithium battery which is included. A light like this is a no brainer to take on any hunt as a back up or as your go-to light.
—
Got something to say about the CYCLOPS 1WF 1 WATT LUXEON LED FLASHLIGHT? Tell the world by commenting below.