TRIPLE HEADER:
We've got 3 deals in the line up today, with one thing in common – they'll all be small sizes (with a couple of medium sizes thrown in there). If you know anyone that is a size small, the prices will be much lower than ever before. Each item will end when the timer hits zero OR if it sells out before the time is done it'll automatically move on to the next deal. Watch the timer to know when the next deal is coming up.
Deals for today will include:
CYCLOPS 1.25 THOR ATV SPOTLIGHT (55% off)
SITKA ASCENT PANTS (42% off)
TRUGLO TRU BRITE 10×42 BINO with CASE (63% off)
First Deal for Today: CYCLOPS 1.25 THOR ATV SPOTLIGHT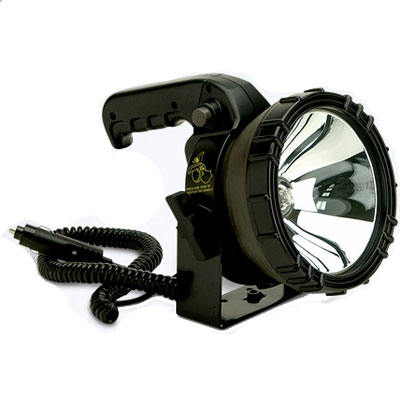 Regular Retail Price: $29.99
Camofire Price: $13.55 – 55% OFF
Description:
The Cyclops Thor ATV Spotlight will light up the night in search of animals or your way back to camp after a long day of hunting. You can mount it on your ATV or anywhere you have a DC outlet but you can also unhitch it from your ATV as the steel bracket adapter makes it easy to hold in your hand or to ride shotgun with you as you rally through the mountains, ready to blind any deer that looks into 1.25 million candle watts of power.
Talk about a deer in the headlights, it might be inhumane with the power this little guy kicks out. Like the Norse go Thor, this light will bring the power. Get two and mount them on your ATV or even your old rusty Ford and detach as needed – it'll handle it.
—
Got something to say about the CYCLOPS 1.25 THOR ATV SPOTLIGHT? Tell the world by commenting below.