RAPID FIRE:
We've got 5-6 deals in the line up today. Some have limited inventory and will go fast. The first will go until 1pm MST and then after that the others will be dependent upon sell out or enough uproar from the gallery about "NEXT!" deal.
Some of the deals for today are:
CROSMAN CENTERPOINT 4-16×40 RIFLE SCOPE (55% off)
CORE 4 ELEMENT MERINO 190 BOXER BRIEF (60% off)
CARBON EXPRESS ULTRA SHOCK CARBON STABILIZER (62% off)
SUREFIRE S2 STRATUM FLASHLIGHT (50% off)
STEALTH CAM ROGUE 5 IDVR TRAIL CAMERA (58% off)
BROWNING SALT CREEK GEAR BAG (64% off)
Today's First Deal: CROSMAN CENTERPOINT 4-16×40 RIFLE SCOPE
Regular Retail Price: $99.99
Camofire Price: $44.60 – 55% OFF Retail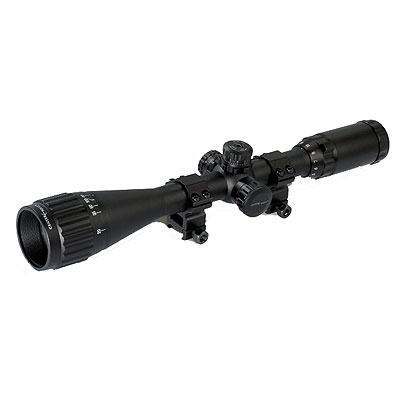 Description:
The Centerpoint 4-16×40 rifle scope from Crosman will have you scratching your head wondering how a scope this good can be sold for so little? The Adventure Class scopes come standard with adjustable objectives so you can focus in your longer range targets do give you a parallax-free image, without moving the point of impact. This means, if your target moves, your scope can adjust quickly and accurately at any distance.
Target acquisition is very fast with the Mil-Dot reticle that allows you to hone your skill and accuracy at longer ranges. Use the wind and elevation adjustment nobs on the top and side of the scope to get it dialed in. For low light situations, the dual illuminated reticles offer a bright, sharp image for those fast-moving, close-in shots. Just drop a little battery (included) in the dial nob and dial in the brightness.
Also included are flip open lens covers and Weaver style mounting rings. Whether you're shooting at dusk or at dawn, in heavy brush or open field, the Crosman Centerpoint 4-16×40 rifle will deliver a quick, bright image.
—
Got something to say about the CROSMAN CENTERPOINT 4-16×40 RIFLE SCOPE? Tell the world by commenting below.