Zilla Jr Black Blade – Open/Closed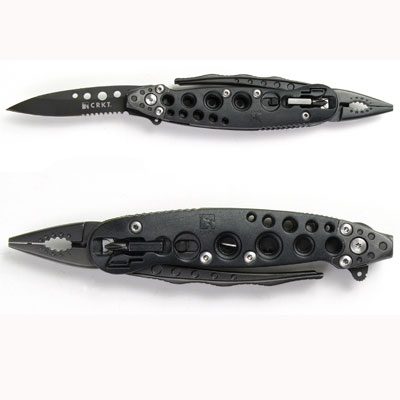 Zilla Jr. Silver Blade – Open/Closed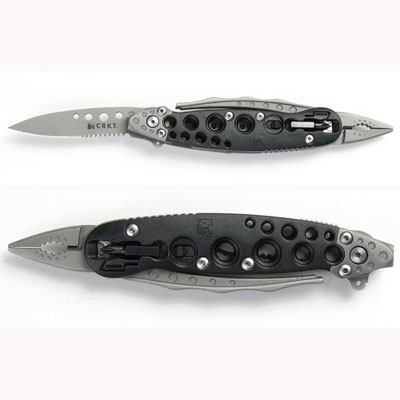 Product: CRKT ZILLA JR MULTI TOOL
Regular Retail Price: $39.99
Camofire Price: $18.79 – 53% OFF
Description:
Like it's big brother the Zilla, the Zilla Jr. Multi Tool from Columbia River Knife will have you thanking your lucky stars you have this handy. Aside from having a great quality 2.25″ blade, it sports a number of tool utilities that are well thought out and designed. Sure, your first thought may be "huh, yet another multi tool" but after checking it out and looking it over you'll soon be thinking "one of a kind". The Zilla Jr. delivers solid functionality and value.
The spring loaded pliers are a plus with a wire cutters and a slight needle nose taper that you'll appreciate for most light repair jobs. The knife blade locks into place with a button on the back of the tool. While others skip the quality on the blade, CRKT's blade will hold an edge long after other multi tools go dull.
Removable Flathead and Phillips bits snap into the handle for a legit screwdriver tool that with an ergonomic handle that you'll appreciate when cranking away. The Zilla Jr's knife flips open with a light touch of the flipper button on the back, then locks into place.
The Zilla Jr is the right multi tool for your pack, ATV or to keep in the truck.
—
Got something to say about the CRKT ZILLA JR MULTI TOOL? Tell the world by commenting below.