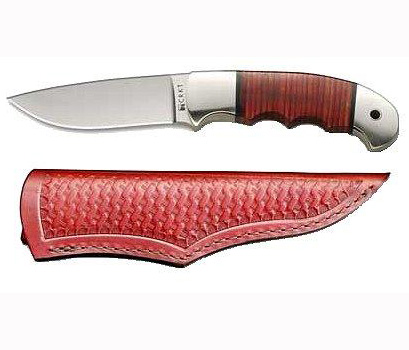 Product: CRKT WRANGELL RANGE PRO HUNTER KNIFE w/Leather Shealth
Regular Retail Price: $149.00
Camofire Price: $53.55 – 64% OFF
Description:
The CRKT (Columbia River Knife and Tool) WRANGELL RANGE PRO HUNTER KNIFE is a top quality knife built for serious hunters.
This classic drop point blade is designed by hunting guide and knifemaker Russ Kommer and named after one of his favorite places to hunt – the rugged Wrangell Mountains of Alaska.
It has a choiled "power grip" handle that will deliver extra security no matter how you choke up on the knife. With it's stacked leather hand made grip it's ideal for wet and icy conditions which means it won't slip when you're skinning and quartering that 350 class bull you just took down in the middle of a late season storm.
The full-tang premium 440A stainless steel blade with a stainless steel bolster and butt cap not only scream top quality that will last but you'll turn heads each time you unsheathe this beauty.
Don't leave skinning your big game to chance – use the Wrangell Pro Hunter.
—
Got something to say about the CRKT Wrangell Range Pro Hunter Knife ? Tell the world by commenting below.