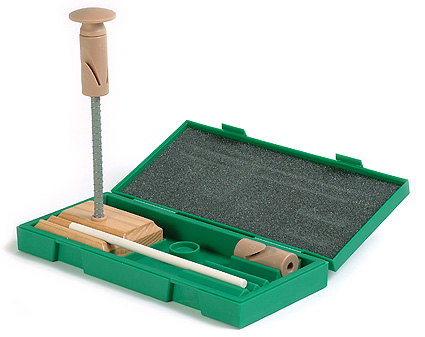 Product: CRKT SLIDE SHARP KNIFE SHARPENING KIT
Regular Retail Price: $34.95
Camofire Price: $14.99 – 57% OFF
Description:
Take the guessing and angle calculation mind crunching contemplation out of the equation with the CRKT Slide Sharp Sharpening Kit.
It's built with pre-set angles and comes with two different rods so that you can quickly and accurately sharpen all your knifes from your hunting knifes to your wife's kitchen knives. You won't believe her excitement when you tell her that you finally sharpened all her kitchen knives.
Columbia River Knife and Tool will soon be your favorite brand with this kit in your house. To use the kit, you put a rod in the base plate, slide a return spring over the rod, choose the appropriate sharpening guide, slide on the top cap and you're in business!
Because of the spring, the return spring pops the guide up after each stroke. Don't leave the blade maintenance of your valuable knives to chance.
—
Got something to say about the CRKT SLIDE SHARP KNIFE SHARPENING KIT? Tell the world by commenting below.