RAPID FIRE TODAY:
We've got 4-5 deals in the lineup today. Each item will end when the timer hits zero OR if it sells out before the time is done it'll automatically move on to the next deal. Watch the timer to know when the next deal is coming up.
Deals for today will include:
CRKT MUK (Marine Utility Knife) FISHING KNIFE (58% off)
SCENTLOK INSULATED BALACLAVA (60% off)
SITKA SHOOTER GLOVE (45% off)
LORPEN MID CALF MERINO HUNTING SOCK (60% off)
First Deal for Today: CRKT VEFF MUK MARINE UTILITY FISHING KNIFE – Available in Blue, Green and White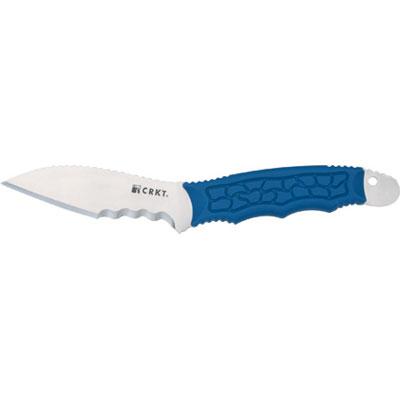 Regular Retail Price: $14.99
Camofire Price: $5.99 – 60% OFF
Description:
When you're on a boat or fishing from shore, having a knife that is built for the water and specifically for fishing can be key. The CRKT M.U.K. (Marine Utility Knife) was born of necessity with a number of key design features that will make this your go to fishing knife. The blade is ergonomically offset from the handle so you can cut bait or fish without hitting your knuckles on the cutting board. Snag free serrations make cutting line or rope a breeze and the friction grooves on top of the blade provide stability or they can scale a fish when you're ready to toss your catch on the barbi. The handle includes a rounded spoon end for cleaning the spine of a trout or salmon out as well as a lanyard hole built far enough in from the end of the spoon tip to be useful without being in the way. One feel of this knife in your hand and looking over the features and you too will be saying "every boat and tackle box should have a MUK!"
—
Got something to say about the CRKT VEFF MUK MARINE UTILITY FISHING KNIFE? Tell the world by commenting below.