RAPID FIRE LINE UP:
Today we've got 6 deals in the line up. Each will go until the timer is done or if one sells out the next deal will roll along.
The hunting deals for today will include:
CRKT KEN ONION RIPPLE ALUMINUM HANDLE KNIFE (57% off)
CRKT KOMMER'S BIG EDDY II FILET KNIFE (53% off)
KERSHAW ZIPIT GUT HOOK (54% off)
ALPS VERTEX 4 TENT (67% off)
HUNTERS SPECIALTIES GOOSE YETI GOOSE CALL (63% off)
LOPREN MID-CALF MERINO HUNT SOCK (62% off)
Today's First Shooter – CRKT KEN ONION RIPPLE ALUMINUM HANDLE KNIFE
Suggested Retail Price: $59.99
Camofire Price: $25.65 – 57% OFF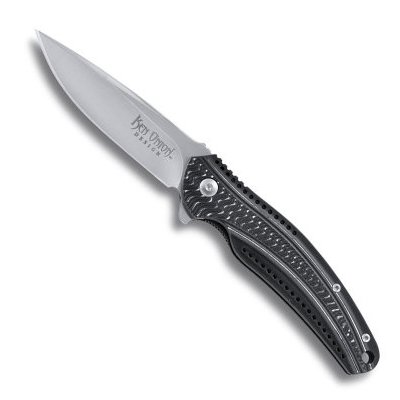 Description:
The CRKT Ripple is noteworthy for its exceptional manufacturing quality, plus an almost unbelievable silky smooth and fast opening flipper style action thanks to the use of the IKBS internal knife ball-bearing system. The modified drop point blade has a high hollow grind, swedged top edge, and a high satin finish. Blade Steel is 8CR14Mov high carbon stainless steel with an HRC rating of 57-59.
The blade is instantly opened by pressing the blade flipper with either hand. Even the best conventional blade pivot bearings have some degree of friction which resists initial movement, or "stiction." In contrast, the Ripple blade opening action is almost friction-free due to the IKBS ball-bearing system. This innovative and simple design places ball bearings built into the stainless pivot screw. It is compact and adjustable at the blade pivot screw if ever needed.
Not only is opening and closing exceptionally smooth, the IKBS system is durable and requires little maintenance, and yields a folder with great rigidity and no blade play. In typical Ken Onion attention to detail, the aluminum handles are CNC machined with over 40 lightening holes and small ripples. The handles are then hard anodized black and then the top of the ripples are polished off to create a pocket worn finish. Ken Onion designed the stainless steel clip so it tucks away nicely in your pocket for every day carry and easy access.
This knife combines brilliant design, custom knife quality, and advanced manufacturing technology in true Ken Onion fashion.
—
Got something to say about the CRKT KEN ONION RIPPLE ALUMINUM HANDLE KNIFE? Tell the world by commenting below.