Coast Lighting Day – This is the third light from COAST that we are offering today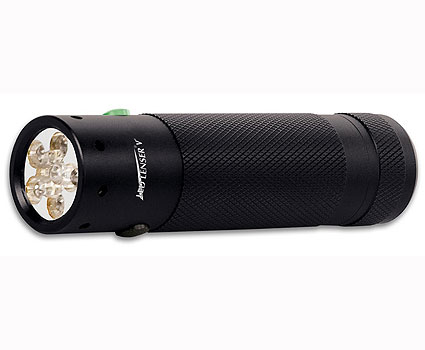 Product: COAST V6 TACTICAL POWER CHIP DUAL COLOR LED FLASHLIGHT
Regular Retail Price: $54.00
Camofire Price: $18.95 – 65% OFF
Description:
The COAST V6 TACTICAL POWER CHIP DUAL COLOR LED FLASHLIGHT incorporates 5 high intensity white LED lights with 1 high intensity green LED light. You can engage the white or the green, but not both at the same time.
The green LED helps to preserve night vision equipment but will also give you adequate color distinction. When you're hunting it can allow you to use the light without spooking the game as you arrive in the early hours to your tree stand or favorite spot.
A rear on/off switch with the lightweight aluminum casing makes for a great multi-purpose light to have in your pack or in your truck.
—
Got something to say about this Coast flashlight? Tell the world by commenting below.