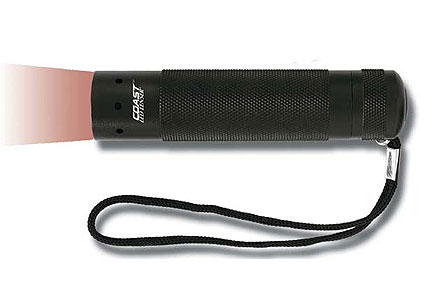 Product: COAST V6 POWER CHIP RED BEAM TACTICAL LED FLASHLIGHT
Regular Retail Price: $54.00
Camofire Price: $15.35 – 72% OFF
Description:
The COAST V6 POWER CHIP RED BEAM TACTICAL FLASHLIGHT utilizes a 1.25 watt red beam which is both applicable to the tactical world as well as the hunting world given it provides adequate lighting without giving away a location.
Particularly useful around camp at night when you want to minimize your ambient light while cooking dinner, looking through your pack or just getting your gear ready when you wake up before the sunrise and don't want to let the whole world know you're up.
A rear on/off switch with the lightweight aluminum casing makes for easy use and quality you can rely upon for years to come.
—
Got something to say about this Coast flashlight? Tell the world by commenting below.