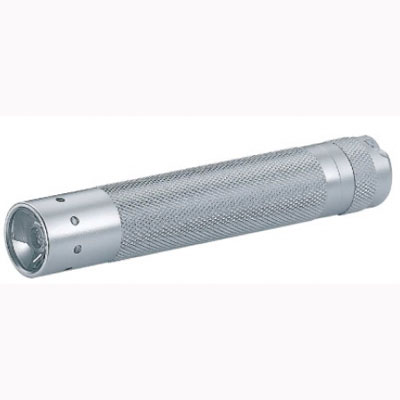 Product: COAST V2 LED LENSER RECHARGEABLE FLASHLIGHT
Regular Retail Price: $74.99
Camofire Price: $19.99 – 73% OFF
Description:
The Coast LED Lenser V2 Professional is a perfect light, the result of many years of lighting research. Due to its ecofriendly nickel-hydrid accumulator it rules out the notorious "memory effect" and provides many hours of brilliant light. Its form is very appealing, slender and ergonomic. This small, practical lamp shines brighter than a big electric torch, a fact that amazes experts and pleases special units.
Its accumulator provides power for approx. 3 hours and can be recharged 500 to 1,000 times, so that it provides about 2,000 hours of light. After that, you simply order a replacement accumulator. By comparison, a big 3C flashlight uses up 300 to 400 batteries for 2,000 hours of service life. If purchased at a good price, these batteries cost about 500 Euros.
Another figure: The V2's DPLC (Digital Power Light Chip) lasts up to 100,000 hours of service life, i.e. 2,000 times longer than conventional flashlight bulbs. So conventional flashlights require 2,000 bulbs to attain the same burning life, and these bulbs would cost around 5,000 Euros if bought separately at a specialist shop.
—
Got something to say about the COAST V2 LED LENSER RECHARGEABLE FLASHLIGHT? Tell the world by commenting below.