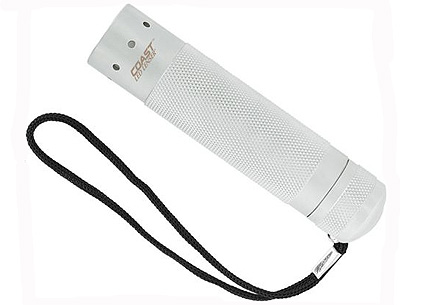 Product: COAST LED LENSER V2 TACTICAL POWER CHIP FLASHLIGHT
Regular Retail Price: $70.00
Camofire Price: $24.95 – 61% OFF
Description:
Remember when your mom told you to not look at the sun or you'd go blind? Consider that sound advice when you ignite the Coast V2 Tactical Power Chip flashlight.
The LED Lenser light with a 1.25 watt bulb delivers brightness for every day use but is made to deliver the kind of light a SWAT team would need.
The rear button tactical light is lightweight thanks to the aluminum casing but will deliver brightness for 50,000 hours of use. For you math wizzards that's 5 years, 259 days and change.
This light will serve you well for years to come.
—
Got something to say about this tactical flashlight? Tell the world by commenting below.