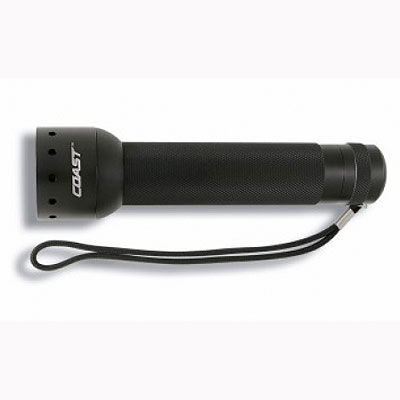 Product: COAST LED LENSER MAGIC BLACK FLASHLIGHT
Regular Retail Price: $90.00
Camofire Price: $26.49 – 71% OFF
Description:
The Coast LED Lenser Magic Black flashlight is a very bright and solid feeling flashlight in your hand. At 1.25 watts the set beam is focused and very bright with an easy distance of 100′ or more. The aluminum casing is tough and has a grip feel. It comes with a cordura case that has a belt loop for carrying on the move.
With Coast's power transformation technology the focused beam will surpass other standard flashlights and the Digital Power Light Chip is approx. 25 times brighter than standard diodes. Basically one of Coast's diodes is like having 16 standard LED's. Coast quality and brightness is hard to beat for a hand held flashlight like the LED Lenser Magic Black.
—
Got something to say about the COAST LED LENSER MAGIC BLACK FLASHLIGHT? Tell the world by commenting below.