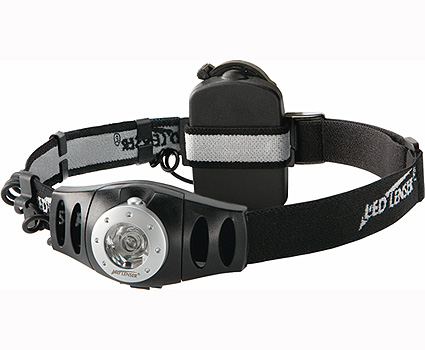 Product: COAST INDUSTRIAL REVOLUTION POWER HEADLAMP
Regular Retail Price: $60.00
Camofire Price: $22.25 – 63% OFF
Description:
Holding a flashlight while you make your way down the trail at night or worse while you're trying to skin that elk you shot just as the sun went down is darn near impossible. Not to mention a pain in the…Get with the program and get a headlamp that is not only built to last with 34 hours of battery lift but one that delivers 60 lumen of light.
The Revolution Headlamp from Coast (a 90 year old company from Portland, Oregon) is so bright that my eyes are still on fire after looking into one last night.
It has an adjustable light function for when you don't want to illuminate the surrounding countryside, but for when you do want to light up the night the high intensity LED will impress for sure. It comes in a small waist belt pouch so it's easy to store and easy to remove when you need it.
You can't go wrong with Coast – some of the brightest lights we've ever seen.
—
Got something to say about this headlamp? Tell the world by commenting below.