MERRY CHRISTMAS!
Today is our annual Christmas Day T-Shirt sale when we offer up a limited edition Camofire.com T-Shirt at a price that's hard to beat. We hope you'll get one for yourself and one for your hunting buddy. Thank you for a great year. Have a safe and enjoyable Holiday Season!
Aside from the CAMOFIRE TRIGGER T-SHIRT we'll have a few Camofire Reloaded deals for today:

CAMOFIRE TRIGGER T-SHIRT
HUNTER'S SPECIALTIES TEK 4 HEAVY WEIGHT OVER THE CALF HUNTING SOCK
BULLDOG PISTOL RUG
SCENT BLOCKER S3 MIDWEIGHT SHIRT
SCENT BLOCKER S3 MIDWEIGHT PANT
ROCKY SILENT HUNTER SIQ WATERPROOF RAIN JACKET
ROCKY SILENT HUNTER SIQ WATERPROOF RAIN PANT
CORE4ELEMENT 2012 MERINO 190 BASE LAYER BOTTOM
CARBON EXPRESS CARBRA-MAX STABILIZER
BOHNING CHAMELEON 3-ARROW DETACHABLE BOW QUIVER
BADLANDS CAMERA CASE WAIST PACK
…and many more deals!
Today's First Shooter – CAMOFIRE TRIGGER T-SHIRT
Suggested Retail Price: $19.99
Camofire Price: $5.00 – 75% OFF
Whitetail Target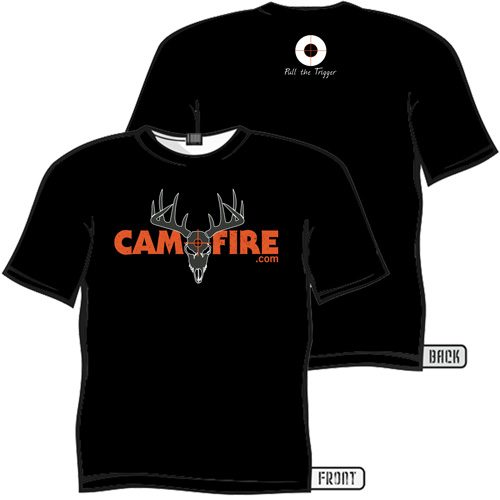 Buck Rising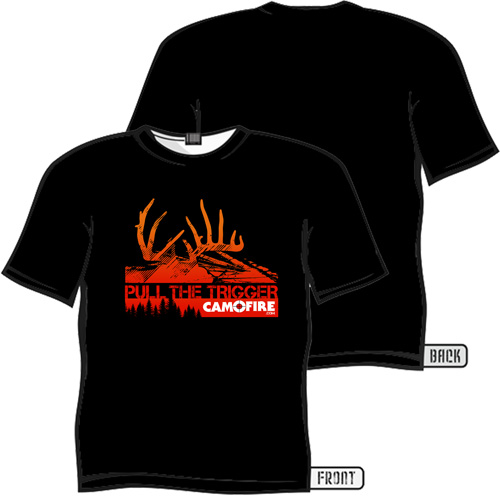 Crosshairs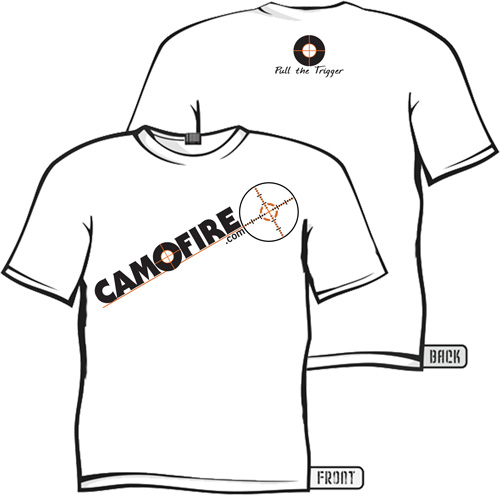 True to the Camofire Christmas tradition we're stoked to unveil the Trigger T-Shirt collection. In part designed by our customers as well as our crew, these limited edition Camofire designs are printed on a comfortable 5.5 ounce cotton pre-shrunk tee shirt that you'll wear so often your friends will wonder if you've got anything else in the closet.
Pull the trigger and tell the world that you're part of the Camofire nation! Rock the Camofire logo front and center at a price that's right in line with the best of the Camofire deals.
—
Got something to say about the CAMOFIRE TRIGGER T-SHIRT? Speak your mind by commenting below.