THE LINE UP:
Today we've got 3-4 deals in the line up as we Rapid Fire through them. Watch the timer on the Camofire homepage for each item to change. If one sells out the next shooter will show up.
The hunting deals for today are:
CAMOFIRE STRETCH TECH FLEECE HOODIE (57% off)
SITKA 2010 CORE BOXER (47% off)
NATURAL GEAR STEALTH BOMBER JACKET (67% off)
BROWNING OUTDOORS TEE SHIRT (53% off)
Today's First Shooter – CAMOFIRE STRETCH TECH FLEECE HOODIE
Suggested Retail Price: $59.99
Camofire Price: $26.00 – 57% OFF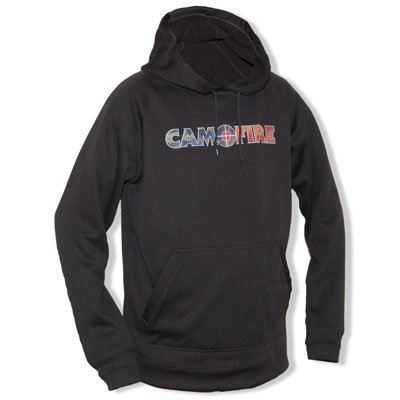 Description:
Built with a technical active fleece material the Camofire Stretch Tech logo fleece hoodie is one piece of clothing you'll never want to take off after putting it on. The smooth faced exterior finish won't snag or appear over bulky while the ultra soft fleece backing of this hoodie makes it super warm and cozy. Since it's 100% polyester active fleece, it won't shrink while in the wash or dryer. An oversized hand warmer pocket features a second smaller cell phone or wallet sized pocket inside of the hand warmer pocket that has a Velcro opening, secure enough to confidently have your cell phone inside. Throw on the Camofire logo and don't worry about the weather as you'll be cozy and warm with the Stretch Tech Fleece Hoodie.
—
Got something to say about the CAMOFIRE STRETCH TECH FLEECE HOODIE? Tell the world by commenting below.