TODAY'S CAMOFIRE CHRISTMAS DAY LINE UP!
Just over 4 years ago when we launched Camofire.com, we set out to do things different, to deliver the best deals in hunting day in day out. When that first Christmas rolled around, it didn't seem right to offer up yet another hunting deal cause after all, Christmas is supposed to be a different kind of day. So we determined that we'd make a special run of a logo tee shirts and offer them up for less than we paid, giving our loyal customers a deal that couldn't be beat.
It went over so well that each year since we've introduced a limited run tee shirt on Christmas day, selling them at a price that makes it a no brainer, getting the satisfaction of knowing on this day we're doing things a little different, thanking you our loyal customers, our friends, for another fine year here on Camofire. So from our families to yours, have a VERY MERRY CHRISTMAS and may the year to come bring success and happiness on your hunts, and on the home front!
The Camofire Christmas logo Tee Shirt deal for today will be:
CAMOFIRE PURSUIT SERIES T-SHIRT (75% off)
Today's First Shooter – CAMOFIRE PURSUIT SERIES T-SHIRT
Suggested Retail Price: $19.99
Camofire Price: $4.99 – 75% OFF
Whitetail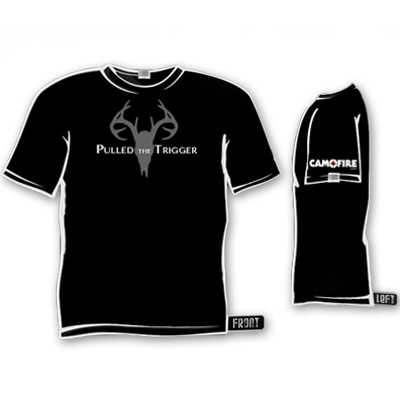 Mountain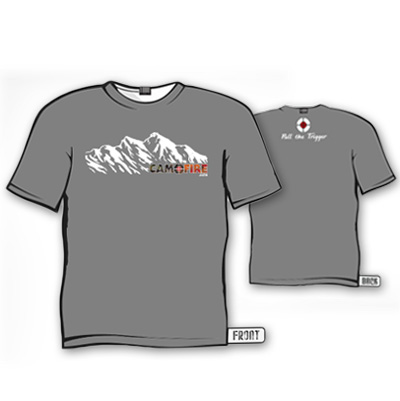 Antlers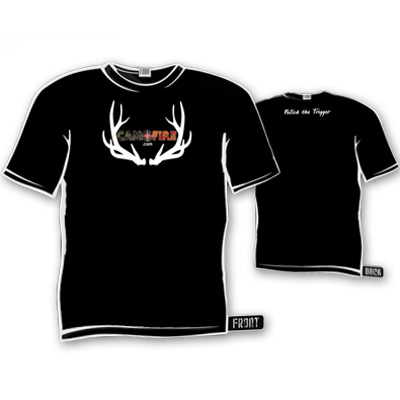 Topo

Description:
We took the annual tradition of the Camofire.com Christmas Day T-shirt to a new level this year. It could be that we wanted to offer our loyal customers more variety or perhaps it's just that we liked all four of the designs too much to narrow it down to just one. Either way, you have have four designs to choose from (or, if you're like us, four new shirts with each design).
We hope you enjoy sporting these shirts this coming year and that they bring you luck for the upcoming hunting seasons. We're looking forward to another great year with you. Thanks for your support and happy hunting!
(FYI – Shirts will ship on December 28th.)
—
Got something to say about the CAMOFIRE PURSUIT SERIES T-SHIRT? Speak your mind by commenting below.