MERRY CHRISTMAS:
Today as we do every Christmas Day, we bring you a new Camofire.com shirt design at a price that Santa would be proud of. It's a tradition that we love to do – give you a deal on Christmas day that is our way of saying thanks for a great year! These shirts will ship in one week so please allow time for them to ship out. Thanks!
Today's First Shooter: CAMOFIRE GO HUNT T-SHIRT
Suggested Retail Price: $19.99
Camofire Price: $3.99 – 78% OFF
Black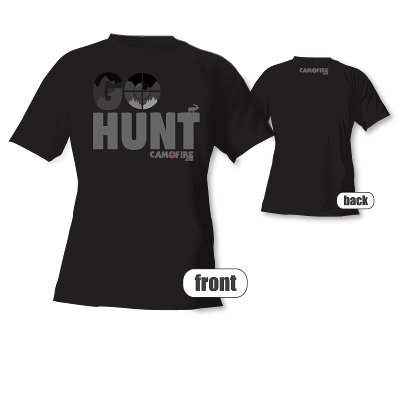 Charcoal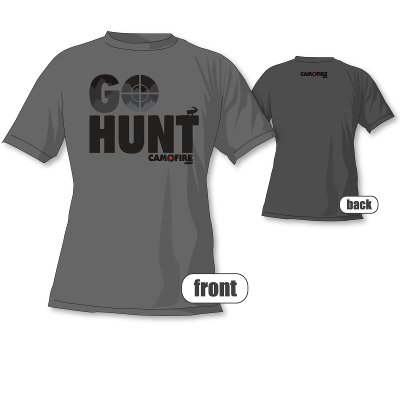 Description:
We know how you feel, we hear you all year long. Wishing you could just ditch responsibility, leave the concrete jungle and head for the hills. We agonize with you as the long hot summers go by all too slow, waiting for the season to arrive. So when it does finally arrive, don't make up excuses, don't let anything stand in your way – just GO HUNT! This Camofire.com logo shirt features the mantra you try to live by, the words you dream of hearing from your wife's lips so we decided to make it loud and clear, front and center on this 100% cotton logo shirt. A small Camofire.com logo appears on the back of the shirt up near the top. So wear it with pride, proclaim to the masses what you can't wait to do and smile as the days go by until your season arrives and you too can go hunt.
—
Got something to say about the CAMOFIRE GO HUNT T-SHIRT? Tell the world by commenting below.