Today's First Deal: BUSHNELL SENTRY 5.0MP w/NIGHT VISION TRAIL CAMERA
Regular Retail Price: $259.00
Camofire Price: $73.99 – 71% OFF Retail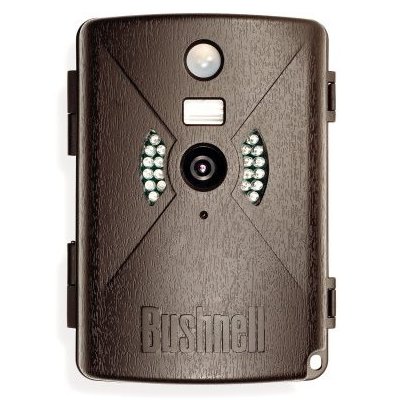 Description:
If you only knew what happened in the woods after you left for the night you would be amazed. Strap the Bushnell Sentry Trail camera to a tree and see what you have been missing. With one of the quickest trigger times on the market, it is capable of snapping a picture of an animal on the move. With an extra-long battery life you will not need to worry about batteries dying as soon as others. It is very easy to use and is offered in standard/adjustable 3-5 megapixels setting.
You can set it to capture either still photos or short video clips during day or night. Images are saved on an SD card. A small infrared sensor triggers the sensor to take quick pictures. Bushnell has honed the technology and shaved the price to make the ultimate season attainable for virtually anyone. With its slick features and incredibly affordable price, you'll want a whole army of this sharp little camera.
—
Got something to say about the BUSHNELL SENTRY 5.0MP w/NIGHT VISION TRAIL CAMERA? Tell the world by commenting below.