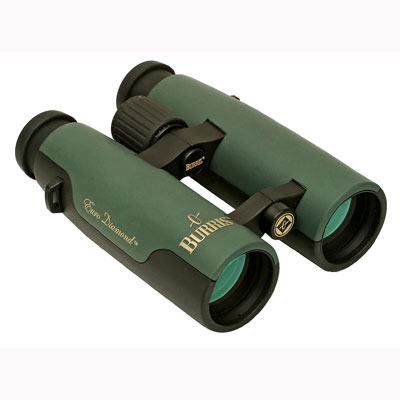 Product: BURRIS EURO DIAMOND BINOCULARS – Available in 8×42 and 10×42
Regular Retail Price: $1,219.00
Camofire Price: $389.00 – 67% OFF
Description:
Sure the Euros are known for exceptional optics but they're also known for draining your bank account exceptionally fast when you buy a pair. Plus, with a brand like Burris who's been making high quality precision optics for years, save some money for your hunting trip and get the same high quality optics at a fraction of the price. If you're looking for an ultra-premium optic the Burris Euro Diamonds are the ticket.
They deliver optical performance virtually identical to higher priced European products and have lenses that are selected and ground from some of the world's finest glass. After that they are then HiLume index-matched and broad-band fully multi-coated. Phase-correction coatings and pure silver coatings are then applied to the BaK4 prisms. All the components are then precision-aligned in rugged assemblies which will last for miles and miles of trail use for as many years as you plan to hunt. The result is an ultra-crisp, ultra-bright, distortion-free optic which is unsurpassed.
Aside from that the Euro Diamonds just feel good in your hands. The view is exceptionally wide and with the 8×42 glassing two ridges away at sunset will look like 3pm in the afternoon with the way they gather light. The center focus control is ergonomic, and the eye relief for viewing with eyeglasses is generous. Virtually nothing is lost in translation.
The Burris Euro Diamond's leading-edge performance is even more impressive when you know they will cost you only about half much as one of those binoculars from the folks across the Atlantic. Bring the Burris boys from Colorado along on your next 20 years of hunting trips and see bucks and bulls you've overlooked with inferior optics.
—
Got something to say about the BURRIS EURO DIAMOND 8×42 BINOCULARS? Tell the world by commenting below.