CAMOFIRE RELOADED – PUT A JACKET ON!
We've got number of hunting deals coming your way today that will be at 40%-70% off, featuring a number of hunting jackets from BROWNING, CORE4ELEMENT, NATURAL GEAR, ROCKY, BADLANDS to name a few. Be sure to use the arrows to check out all of the Reloaded deals available. Get ready to pull the trigger!
Some of the Camofire Reloaded deals for today will include(not in this particular order):

BROWNING PRIMALOFT LINER JACKET
ROCKY L2 MIDWEIGHT PRIMALOFT ONE 1/4 ZIP
CORE4ELEMENT SUMMIT JACKET
NATURAL GEAR FULL ZIP HOODED JACKET AND BEANIE COMBO
BADLANDS ALPHA JACKET
CORE4ELEMENT 2012 MERINO BLEND BOXER BRIEF
ROCKY L2 ATHLETIC MOBILITY PRIMALOFT 400 GRAM INSULATED BOOT
BADLANDS CAMERA CASE WAIST PACK
EASTON AXIS N-FUSED FULL METAL JACKET DOZEN ARROWS
VANGUARD ALTA+ 224CT CARBON TRIPOD W/ PH-21 PAN HEAD
CORE4ELEMENT 2012 MERINO 190 1/4-ZIP TOP
EASTON KILO 2P ULTRALIGHT 3-SEASON BACKPACKING TENT
EASTON ACC PRO HUNTER DOZEN ARROWS
AMERISTEP AVENGER ALUMINUM HANG-ON TREESTAND
…and many more deals!
Today's First Shooter – BROWNING PRIMALOFT LINER JACKET – Available in Mossy Oak Infinity, Realtree AP and Realtree Max 4
Suggested Retail Price: $160.00
Camofire Price: $59.00 – 63% OFF
Max 4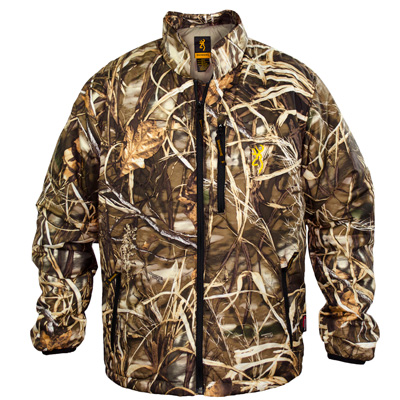 Mossy Oak Infinity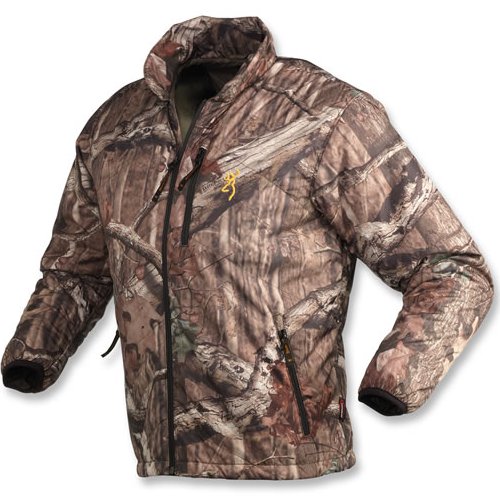 Realtree AP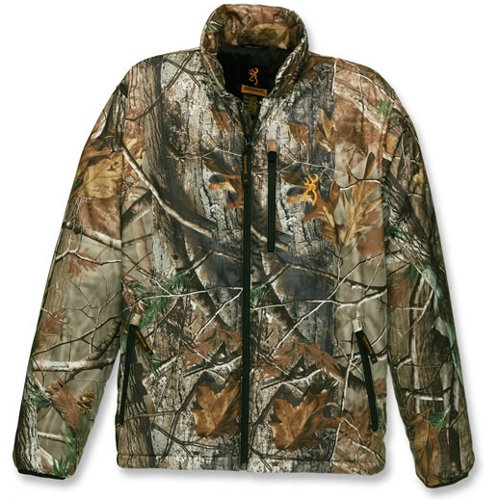 Ounce for ounce, there is no finer synthetic insulation than Browning's PrimaLoft Liner Jacket. There's no need for the bulky jacket to get the warmth you need, because the secret to PrimaLoft is the densely packed, ultra fine fibers that trap heat with zero excess bulk.
Because PrimaLoft fibers are so densely packed, it also offers additional wind resistance. PrimaLoft fibers are treated to repel water and dry faster than other synthetic insulations. Unlike down insulation, PrimaLoft will continue to keep you warm even if it gets wet. The PrimaLoft Liner Jacket slips easily under a waterproof shell to keep you warmer than many other, bulkier Insulation Layers. And because PrimaLoft is so compact, you retain the mobility you need to easily climb into your tree stand, swing onto a passing duck or goose, or put the crosshairs on a big deer.
If the weather is clear, the PrimaLoft Liner Jacket is also perfect to wear as an outer layer, with the wind-resistant, lightweight outer shell fabric blocking the wind to keep the cold out, while the insulation keeps the warmth inside.
—
Got something to say about the BROWNING PRIMALOFT LINER JACKET? Speak your mind by commenting below.