TODAY'S CAMOFIRE LINE UP
Today we have 4 deals in the line up. Each deal will go until they sell out or until the timer reaches zero, after which the next hunting deal will arrive. Deals go fast so get ready to pull the trigger!
The hunting deals for today will include:
BROWNING MAXUS HMX WATERFOWL JACKET (60% off)
BROWNING 2-TONE PERFORMANCE FLEECE HOODIE (50% off)
NATURAL GEAR SNOW CAMO HOODED FLEECE PULLOVER w/BEANIE (53% off)
SHIELD SAFETY MARINE PLUS MEDICAL KIT (45% off)
Today's First Shooter – BROWNING MAXUS HMX WATERFOWL JACKET
Suggested Retail Price: $293.00
Camofire Price: $116.00 – 60% OFF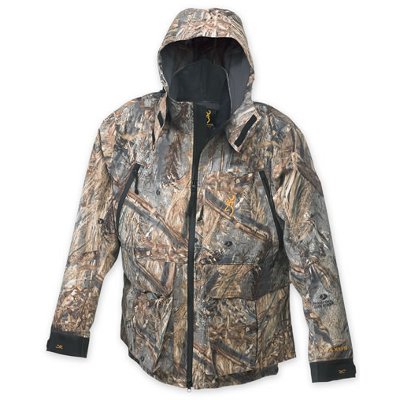 Description:
During long mornings in a wet blind, Browning's Maxus HMX Waterfowl Jackets offers waterproof/breathable protection from the harsh elements. The three-layer shell and detachable hood ensure quality performance when you need it most. All seams are fully sealed for complete waterproof protection.
The articulated elbows and freedom sleeve design make it easy to swing your shotgun and make every shot count. The chest pockets are welded and feature watertight zips, while the lower bellow pockets have a touch-fasten closure. Keep dry in all conditions when you equip yourself with the Browning Maxus HMX Waterfowl Jacket.
—
Got something to say about the BROWNING MAXUS HMX WATERFOWL JACKET? Speak your mind by commenting below.