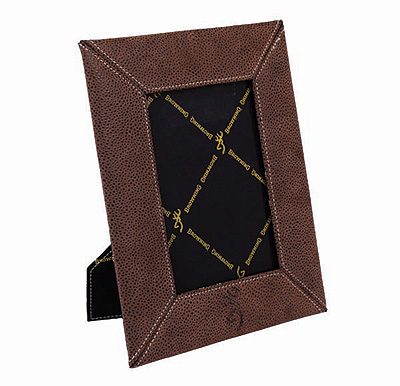 Product: BROWNING LEATHER PICTURE FRAME
Regular Retail Price: $49.99
Camofire Price: 19.49 – 61% OFF
Description:
Even though most everything in photography has gone digital, having a nice and unique picture frame to hold a memory from your last hunt in can be a tall order.
The Browning Leather Picture Frame in either the single table top or the double book style is the perfect way to keep good memories framed in something that speaks to your way of life, your style.
Made with top quality leather and perfect for a 5×7 image you'll never tire of seeing it and will be proud to have it in the home or at the office.
—
CONTEST!!!
If you've got a sweet image from your last hunt that would look great in this picture frame, e-mail the photo to us at customerservice@camofire.com and if we post your image here on the forum we'll send you a picture frame at no cost.
This contest will go through Dec. 13.
Got something to say about this picture frame? Comment below.