First Hunting Deal Today: BLACKS CREEK RIGG-IT DAYPACK ACCESSORY PACK
Regular Retail Package Price: $74.95
Camofire Price: $30.27- 60% OFF Retail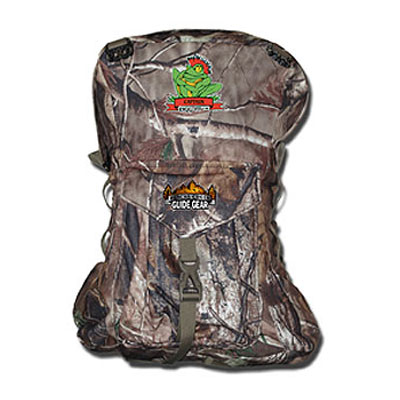 Description:
The Blacks Creek Rigg-It Daypack is a key piece in a bigger system that is the Rigg-It pack frame system but the beauty of the Rigg-It Daypack is that it can also be used on its own. Coming in at 650 cu in of space it makes for a very lightweight no frills daypack that you can rely on for a trip to the treestand or over the next ridge.
Made from the Blacks Creek three layer tricot fabric which is very weather resistant and tough, it will also minimize sounds as you stalk through brush and forest in pursuit. The shoulder straps are thin and minimalist as is the back area so don't anticipate hauling a ton of weight. But for a very lightweight daypack you'll be more than happy to carry along the essentials without getting weighed down. Plus if you've got the Rigg-Itt frame you can effectively transform it into a full pack.
—
Got something to say about the BLACKS CREEK RIGG-IT DAYPACK ACCESSORY PACK? Tell the world by commenting below.