THE LINE UP:
Today we've got 3 deals today. Watch the timer on the Camofire homepage for each item to change. If one sells out the next shooter will show up.
Some of the deals for today are:
BLACKS CREEK BONE COLLECTOR 1.3 DAY PACK (56% off)
KERSHAW DRONE ASSISTED OPENING KNIFE (60% off)
TEAM REALTREE LONG SLEEVE CAMO HUNTING SHIRT (50% off)
Today's First Shooter: BLACKS CREEK BONE COLLECTOR 1.3 DAY PACK
Suggested Retail Price: $89.99
Camofire Price: $40.00 – 56% OFF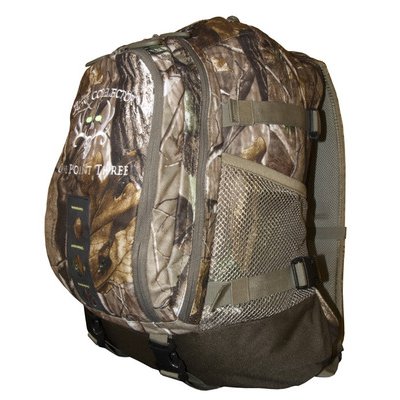 Description:
Heading into the hills whether it be as you're headed for a treestand or simply on a day hunt, the new Blacks Creek 1.3 Bone Collector pack is the right pack for the job. Rather than a big beefy internal frame pack, the 1.3 uses a foam structured back to keep it's shape as it naturally contours to your back, increasing comfort. Six different compression straps are ideal to either secure excess gear or compress the pack as you hike. The compression straps on the bottom are great for a rolled up jacket or something like that. At 1700 cu in and weighing in at just shy of 2 lbs, this pack won't let you down. Leave the kitchen sink at home but be sure to grab the essentials and pack them into the Bone Collector 1.3 for an easy ride.
—
Got something to say about the BLACKS CREEK BONE COLLECTOR 1.3 DAY PACK? Tell the world by commenting below.