TODAY'S RAPID FIRE LINE UP
Today we have 5 DEALS coming your way. Some may go fast and will either sell our or will go until the timer reaches zero, after which the next hunting deal will arrive. Get ready to pull the trigger!
Some of the Camofire deals for today will include:

BEMAN MFX TEAM REALTREE DOZEN ARROWS (54% off)
BADLANDS ELEMENT BASE LAYER BOTTOMS (50% off)
ROCKY SILENT HUNTER INSULATED FLEECE JACKET (50% off)
ROCKY LYNX GORETEX 8 in. INSULATED HUNTING BOOT (61% off)
CORE4ELEMENT ELEMENT JACKET (31% off)
Today's First Shooter – BEMAN MFX TEAM REALTREE DOZEN ARROWS
Suggested Retail Price: $139.99
Camofire Price: $64.50 – 54% OFF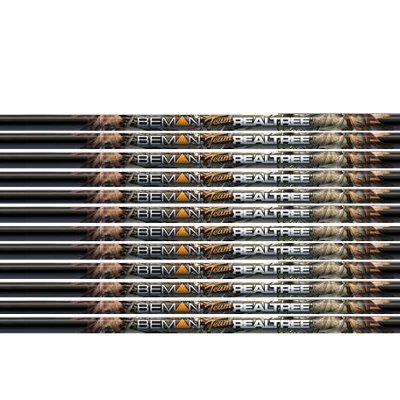 Beman has long been a leader in the Carbon Arrow world, introducing the first carbon shaft that changed archery hunting forever. The Beman MFX Carbon Arrow is a hard hitting precision arrow. It features the HIT system small-diameter technology. Although from a couple of years ago, the MFX is still an arrow that exceeds the quality and performance of even some of this year's top shafts.
The MFX has a +/-.003 straightness tolerance. You don't ever want to have to blame your equipment when you miss that Pope and Young Whitetail so step it up and get the Beman MFX and take away the excuses.
—
Got something to say about the BEMAN MFX TEAM REALTREE DOZEN ARROWS? Speak your mind by commenting below.