TRIPLE HEADER:
Today we've got 3 deals in the line up as we Rapid Fire through them. Watch the timer on the Camofire homepage for each item to change. If one sells out the next shooter will show up.
The deals for today are:
BEMAN MFX BONE COLLECTOR DOZEN ARROWS (45% off)
BADLANDS ATV FENDER BAG SET (60% off)
CORE4ELEMENT CAMO MERINO 190 1/4-ZIP TOP (47% off)
Today's First Shooter: BEMAN MFX BONE COLLECTOR DOZEN ARROWS
Suggested Retail Price: $134.99
Camofire Price: $74.00 – 40% OFF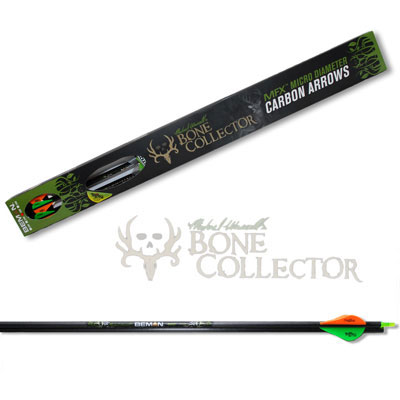 Description:
The Beman MFX Bone Collector with Hidden Insert Technology boasts Beman's patented micro-diameter carbon construction to deliver unbeatable higher power and performance. This is true whether you're hunting heavy boned big game or needing a precision target arrow for the 3D courses…or both! At .003 straightness tolerance and +/- 2 grains per inch, these micro-diameter arrows are at the top of the list for many archers. No wonder this is the arrow of choice for Bone Collectors everywhere. Bottom line is the powerful MFX offers a hard-hitting mix of accuracy, durability and penetration.
—
Got something to say about the BEMAN MFX BONE COLLECTOR DOZEN ARROWS? Tell the world by commenting below.