THE LINE UP:
Today we've got 3-4 deals in the line up. Watch the timer on the Camofire homepage for each item to change. If one sells out the next shooter will show up.
The deals for today are:
BADLANDS NANO FANNY PACK (53% off)
SITKA STORMFRONT LITE PANT (45% off)
MOTHWING PEAK ENDURANCE BOXERS – XXL Only (72% off)
CORE4ELEMENT MERINO 190 1/4 TOP (52% off)
Today's First Shooter: BADLANDS NANO FANNY PACK
Suggested Retail Price: $79.99
Camofire Price: $37.93 – 53% OFF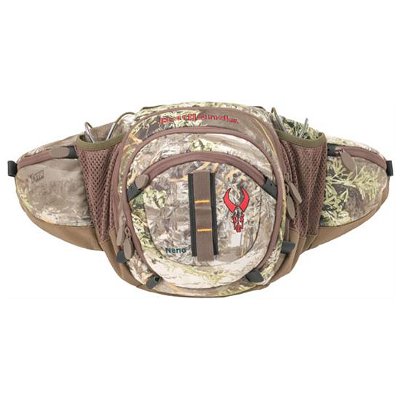 Description:
The Badlands Nano is a great sized fanny pack that is ideal for quick hunts and scouting hikes where light and fast is the key. Thanks to its thin and curved design it rides close to your body so you will never experience any sagging or shifting. Featuring the exclusive Badlands Air-Track Suspension its sure to keep you cool and comfortable even in the hottest conditions. If you look closely at the foam on the suspension, it is perforated allowing air to freely transfer between you and the pack.
5 different zip closure pockets ensure you can keep gear organized and ready to access. One pocket has a fleece foam liner to maintain shape as well as a great place to store a camera. Grab a couple of water bottles and stash them in the mesh water bottle holders and you're ready to hit the trail. The Nano is ready to be a part of your light and fast hiking and hunting system.
—
Got something to say about the BADLANDS NANO FANNY PACK? Tell the world by commenting below.