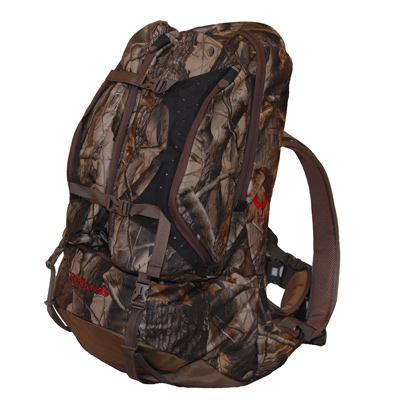 Product: BADLANDS 2800 HUNTING PACK – REALTREE HARDWOOD PATTERN
Regular Retail Price: $239.99
Camofire Price: $122.00 – 51% OFF
Description:
Badlands is the leader in hunting pack technology for the serious hunter who needs a pack that will perform before, during and after the hunt when often times the real work begins. Basically, their packs are tops!
The fact is that Badlands' packs stand up to any pack made by any brand for any use. Like all of the Badlands packs, the 2800 is built with the finest materials including Badlands proprietary KX032 Fabric and aramid thread.
Plus with its unique split design (check the forum for additional photos) the 2800 allows you to carry your gear and your quarters so you can pack it all out in one trip — not that you should. Your knees will give out long before the warranty on the pack will. Ample storage and load carrying ability, great pack organization, a built in rain cover, a gun scabbard are just a few features.
THIS PATTERN OF HARDWOODS is a special buy from CAMOFIRE.
—
Got something to say about this pack? Comment below.