THE LINE UP:
Today we've got 4-5 deals in the line up. We will Rapid Fire through them every few of hours so be sure to watch the timer on the Camofire homepage for each item to change. If one sells out the next shooter will show up.
The hunting deals for today will include:
BADLANDS 2200 HUNTING BACKPACK (40% off)
CORE4ELEMENT CAMO MERINO 190 BOTTOM (51% off)
SOG FN-10 FOLDING CAMP SAW (52% off)
CORE4ELEMENT COLD GEAR JACKET (60% off)
Today's First Shooter – BADLANDS 2200 HUNTING BACKPACK
Suggested Retail Price: $259.95
Camofire Price: $157.18 – 40% OFF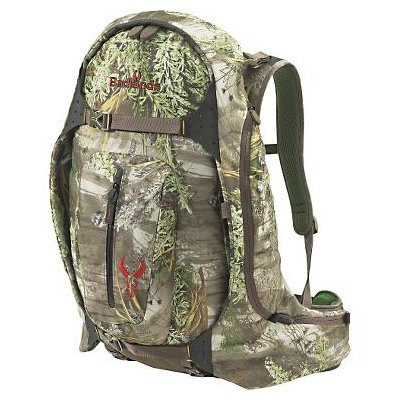 Description:
The 2200 is simply the most versatile pack on the planet. It does everything superbly, from a day hike to hauling moose quarters. Built tough enough for guides yet any hunter who demands the best will love the 2200. From its height and frame,to its batwing configuration the 2200 is designed to compress your gear so efficiently and tightly that it has no choice but to follow your every movement.
The 2200 Day Pack has an internal T-6 aluminum frame that distributes weight evenly across the shoulders and hips which makes even the toughest pack outs more comfortable. Also, you never need to take the pack off — just spin it around and presto you have access to all your gear. When you need to pack out meat, just pull the blaze orange compression pod out of its pocket, and your loading capabilities are doubled.
The split waistbelt surrounds your hips for maximum comfort even while packing heavy loads. For a pack that can haul everything and the kitchen sink there is no going wrong with the Badlands 2200 Hunting Pack.
—
Got something to say about the BADLANDS 2200 HUNTING BACKPACK? Tell the world by commenting below.