TODAY'S LINE UP:
Today we have 4-5 deals in the line up. Each will go until the timer is done or if one sells out the next deal will roll along. Get ready to pull the trigger!
The hunting deals for today will include:
ALPS WEEKENDER CAMO SEAT 2-PACK (63% off)
ALPS VERTEX 4 BACKPACKING TENT (67% off)
BADLANDS ATV FENDER BAG SET (63% off)
ROCKY TRAILSTALKER CAMO TRAIL SHOE – LIMITED SIZES (55% off)
TERRAMAR HELIX 1.0 BASE LAYER BOTTOM (57% off)
CORE4ELEMENT ELEMENT PANT (48% off)
Today's First Shooter – ALPS WEEKENDER CAMO SEAT 2-PACK
Suggested Retail Price: $59.99
Camofire Price: $22.00 – 63% OFF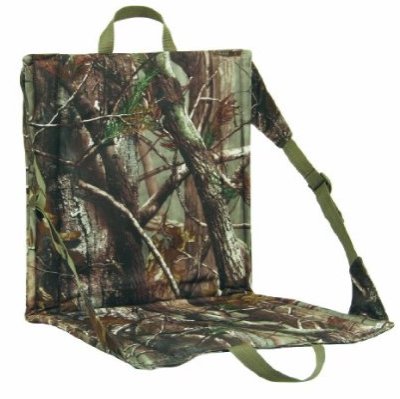 Description:
Tired of sitting at sporting events on cold bleachers with a sore back because you can't lean back? The Weekender is a great solution to this problem, and at only 21 ounces, can be brought almost anywhere.
The .5″ closed cell foam provides protection from the cold hard bleachers and the bottom webbing straps are designed to wrap around bleachers or canoe seats to keep you in place. The Weekender also works great if the ground is the only option like those endless hours glassing distant ridgelines and mountain basins, keeping you from having to sit directly in the dirt.
The foam gives added comfort and there is a large mesh pocket on the back of the seat to hold snacks, cameras, and any other small gadgets you want to keep with you while you're out and about.
—
Got something to say about the ALPS WEEKENDER CAMO SEAT 2-PACK? Tell the world by commenting
below.