Rapid Fire Day
Watch for items like:
ALPS OUTDOORZ WEEKENDER PLUS CAMP CHAIR
Manzella Shooting Gloves
Eberlestock Slingshot Pack
Today's Featured Gear: ALPS OUTDOORZ WEEKENDER PLUS CAMP CHAIR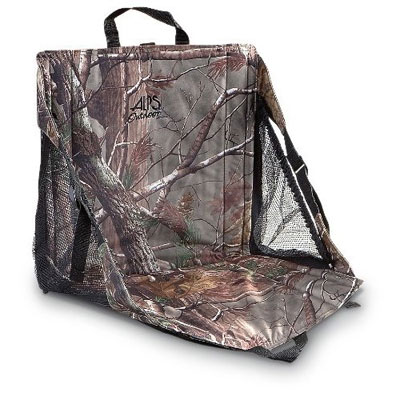 Nothing worse than a sore rear end when you're sitting on a ridgeline or in a treestand waiting for that buck to tip-toe into the opening in the trees. Take the Alps Weekender Plus and you've got a portable padded seat and chair, complete with backrest. At just over 2 pounds this lightweight alternative to the typical camp chair makes it easy to bring to camp or on your next hunt.
With the padded shoulder straps and removable mesh side panels you can load it up and carry it in a short distance as a make-shift pack. Unload your stuff and you've got a 1″ thick (when folded in half) pad to sit on keeping your rear dry and comfy. Metal stays in the sides keeps the shape when you're sitting in it or carrying gear. Dust it off and it'll also work well on those lousy metal bleachers at the football stadium.
Suggested Retail Price: $35.00
Camofire Price: $13.95 – 60% OFF
Description:
—
Got something to say about the ALPS OUTDOORZ WEEKENDER PLUS CAMP CHAIR? Tell the world by commenting below.