Today we're offering up the Long Sleeve Supplex fishing shirt AND we're offering the matching convertable pant (it zips off to make a pair of shorts) as the extra item. Go ahead, pull the trigger and in your cart you'll see the extra item. Pick up both the shirt and the pant with no extra shipping for the pant.
First Item for Today: TEAM REALTREE LONG SLEEVE SUPPLEX FISHING SHIRT
Available in Khaki, Sand, Light Blue and Sage Green colors
Sage Green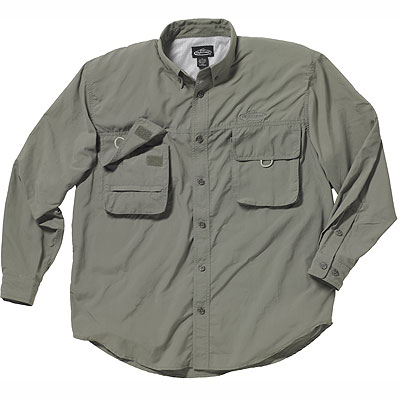 Sand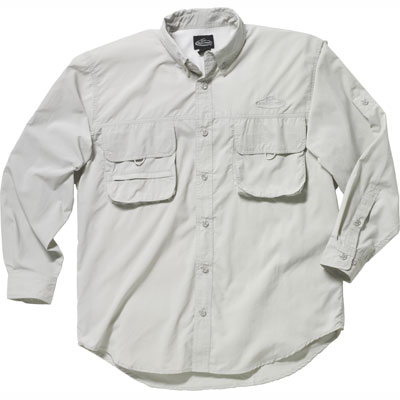 Khaki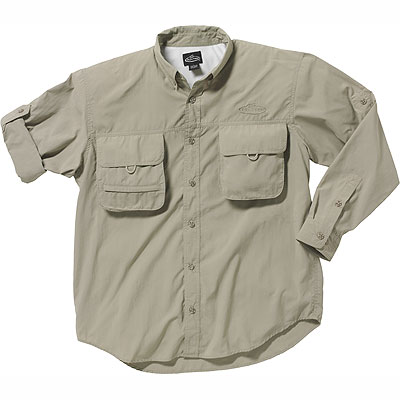 Regular Retail Price: $54.95
Camofire Price: $19.90 – 64% OFF
Description:
The Team Realtree fishing shirt built from supplex nylon delivers comfort and breathability in a fishing shirt that you'll love to put on each and every time you're headed out. Rich in features like a nylon mesh back panel, extra build chest pockets for keeping extra gear to sleeves built with buttons to secure when you roll them up.
The lightweight nylon supplex fabric is an industry standard for fly fisherman that both dries fast and is light enough to wear all summer long. It's fade and shrink resistant, in addition to its soft cotton like feel will have you wearing this shirt no matter if you're headed out to fish or not. Double stitching and quality build will have you wishing you'd picked up two of the Team Realtree Long Sleeve fishing shirts.
—
Got something to say about the TEAM REALTREE LONG SLEEVE SUPPLEX FISHING SHIRT? Tell the world by commenting below.