RAPID FIRE: We've got a few items in the line up today. Some have limited inventory and will sell out quickly while others will give you some time to think about the deal before you get trigger happy. Back to back deals is what Rapid Fire is all about.
Today's First Deal: PROLINE SAGE CREEK CHEST WADERS
Regular Retail Price: $149.99
Camofire Price: $72.50 – 52% OFF Retail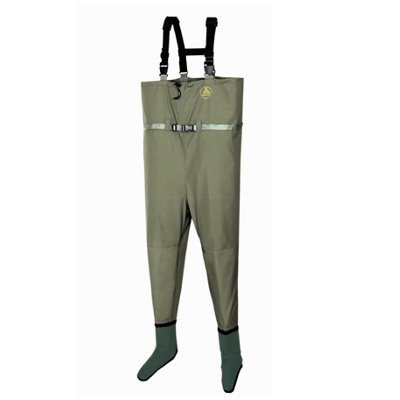 Description:
The Pro Line Sage Creek Breathable Stocking Foot Waders are built to keep you dry and cool. Because the material is a waterproof breathable fabric as the spring turns to summer you won't be standing around in a cooker but will be as comfortable as ever so you can focus on mending your line without a worry. These super comfortable waders include an inside velcro pockets that contains a repair kit as well as a drawstring around the upper chest for a good fit.
A waist belt keeps you safe as well as keeping extra material from getting in the way as you cast or move through brush to get to your secret spot on the river. Additionally, the neoprene waterproof booties are super comfortable and have a fold over neoprene gaiter that includes a shoe lace hook to keep them in place despite strong currents. Stay cool, dry and comfortable all year round whether you're fishing or using them for duck hunting.
—
Got something to say about the PROLINE SAGE CREEK CHEST WADERS? Tell the world by commenting below.