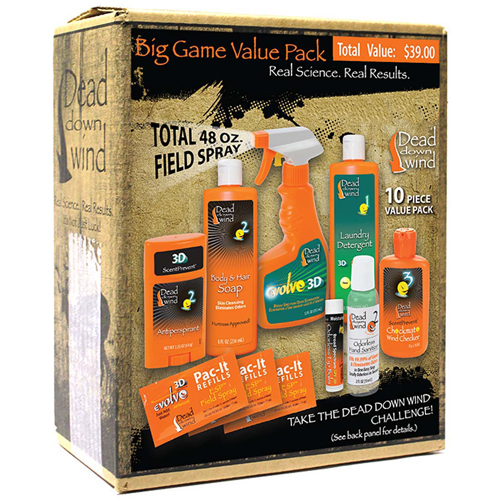 DEAD DOWNWIND BIG GAME VALUE PACK
$15.99
59% Off
Retail: $39.00
TIME LEFT: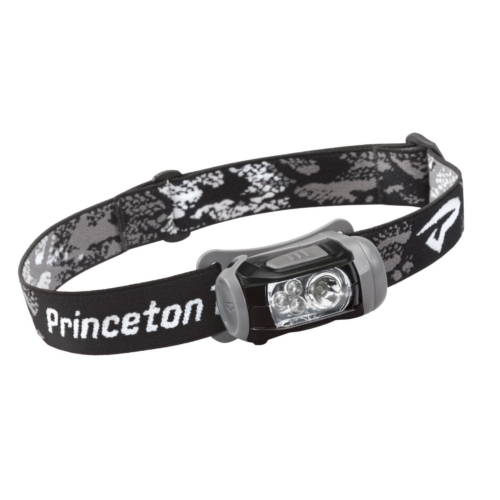 PRINCETON TEC REMIX 4 MODE HEADLAMP
$22.99
49% Off
Retail: $44.99
TIME LEFT: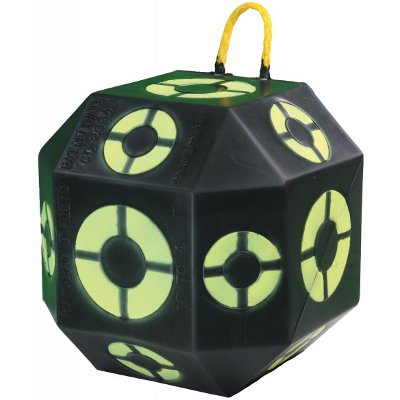 RINEHART 18-1 ARCHERY TARGET BLEM
$79.99
45% Off
Retail: $149.99
TIME LEFT: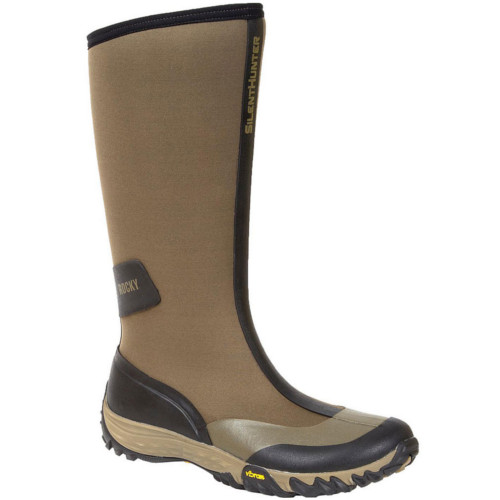 ROCKY 16IN PULL ON SILENT HUNTER BOOT
$57.99
50% Off
Retail: $114.99
TIME LEFT:
ROCKY ARKTOS WATERPROOF INSULATED PARKA
$79.99
48% Off
Retail: $154.99
TIME LEFT:
CLICK TO RELOAD A NEW DEAL
DEAD DOWNWIND BIG GAME VALUE PACK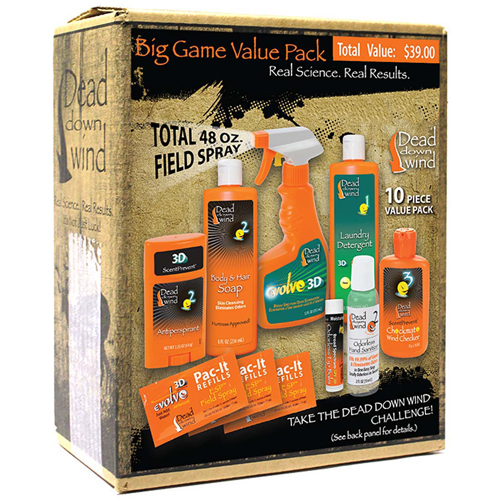 DEAD DOWNWIND BIG GAME VALUE PACK
Take the Dead Down Wind challenge and watch real science produce real results! The Dead Down Wind Big Game Value Pack comes with everything you need on your next big game hunt and more. Inside this box is all of your essentials to make sure you stay clean and smell like nothing out there. Check feature list for a complete list of what is inside but we know you are going to love it because it is a product that we swear by. Ensure yourself that when your out hunting, your scent is Dead Down Wind.
FEATURES
Real Science. Real Results
10 Piece Value Pack that includes all of your basic necessities and more!
1- Field SPray 12 fl oz
3- Pac-It Refills .35 fl oz
1- Laundry Detergent 8 fl oz
1- Antiperspirant 2.25 oz
1- Checkmate Wind Checker 22 g
1- Body & Hair Soap 8 fl oz
1- Hand Sanitizer 2 fl oz
1- Totally Odorless SPF 30 Lip Balm .15 oz
Stay smell free and Dead Down Wind
SIZING CHART

Purchase a Gift Card
The perfect gift that never expires.
Camofire.com is Now Mobile
NEW!
Download the app for Android and iPhone.
24/7 deals in the palm of your hand
Notifications for every new deal
Quick and easy checkout
The best part, it's free!
Get the App!
Follow us on Facebook
Sign up for the Daily Shooter Email
Don't miss another deal.


Subscribe to RSS Feed