EASTON ST EPIC REALTREE HD N-FUSED ARROWS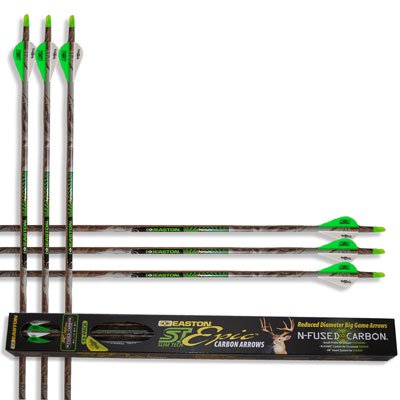 EASTON ST EPIC REALTREE HD N-FUSED ARROWS
The Easton ST Epic Realtree HD Arrows are a smaller diameter carbon shaft that features Easton's patented HP broadhead alignment system which offers superior accuracy and penetration that every bowhunter demands. They are finished in Realtree HD camo and they look great while shooting or in the quiver. This all carbon shaft features Easton's nanotube technology for superior strength and devastating penetration on even the toughest big game animals. These arrow's feature a diameter of 9/32", a weight tolerance of +/- 2.0, and a straightness tolerance of +/-.003". Completed with press fit H-Nocks and HP aluminum inserts these arrows are perfect for hunting or target shooting.
FEATURES
Each order is for 1 dozen arrows
1 DOZEN ARROWS PER ORDER
Smaller diameter carbon shaft
Easton's HP broadhead alignment system
Nanotube technology
Diameter: 9/32"
Weight Tolerance: +/- 2.0
Straightness Tolerance: +/- .003"
Press fit H-Nocks
HP aluminum inserts
Finished in Realtree HD Camo
NOTE: These arrows are closeout and have either different graphics or different color from the current model or are a discontinued model
Visit the http://www.eastonarchery.com/uploads/files/51_hunt-sel-chart.pdf website for the exact sizing based on your bow. The chart below is ONLY a good starting point
SIZING CHART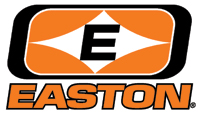 Realtree HD, 2" blazer vanes, Size: 340


Realtree HD, 2" blazer vanes, Size: 400


Realtree HD, 2" blazer vanes, Size: 500


Realtree HD, 4" vanes, Size: 500

Purchase a Gift Card
The perfect gift that never expires.
Camofire.com is Now Mobile
NEW!
Download the app for Android and iPhone.
24/7 deals in the palm of your hand
Notifications for every new deal
Quick and easy checkout
The best part, it's free!
Get the App!
Follow us on Facebook
Sign up for the Daily Shooter Email
Don't miss another deal.


Subscribe to RSS Feed