PRINCETON TEC REMIX PRO 70 LUMEN HEADLAMP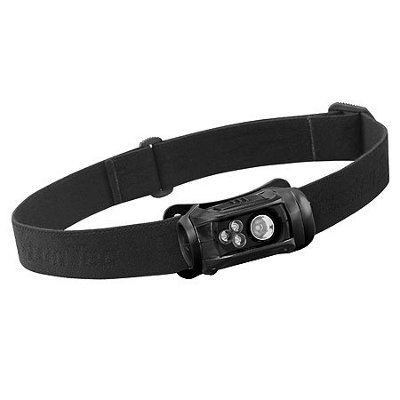 PRINCETON TEC REMIX PRO 70 LUMEN HEADLAMP
Designed and originally created for the US Military, the Princeton Tec Remix Pro headlamp is a bright shining LED headlamp worthy of any hunting or outdoor adventure. Although there are various light configurations, each Remix has one max bright LED delivering 70 lumens and then 3 smaller LED's ideal for activities like reading a map at night or following a trail to a treestand without casting too much light into the forest. Utilizing a single CR123 battery, the Remix excels in cold weather and is ideal for the backcountry hunter seeking a compact lightweight light source. The large on/off button makes for easy use when wearing gloves even when toggling through the various output modes. Other features include an easy access battery door, reliable asymmetrical bracket, vertical adjusting movement and a comfortable wide headband. The Remix is tough enough for your next backcountry hunt yet right at home as you journey into a backyard treestand.
FEATURES
Each headlamp features a max bright LED along with 3 small LED lights of various colors or IR (infrared)
70 Lumens
40 hours max battery burn time
CR123 Battery Included
Weight: 60 grams
Proudly made in the USA


Black, White LED, Size: 70 Lumen


Black, Red LED, Size: 70 Lumen


Black, Green LED, Size: 70 Lumen


Black, IR LED, Size: 70 Lumen


Black, Blue LED, Size: 70 Lumen

Purchase a Gift Card
The perfect gift that never expires.
Camofire.com is Now Mobile
NEW!
Download the app for Android and iPhone.
24/7 deals in the palm of your hand
Notifications for every new deal
Quick and easy checkout
The best part, it's free!
Get the App!
Follow us on Facebook
Sign up for the Daily Shooter Email
Don't miss another deal.


Subscribe to RSS Feed